Pages
Meta
Featured Articles
Archives
Tags
June 23, 2008 · Patrick Hickey, Jr. · Jump to comments
Born in Reading Pennsylvania on June 3, 1986, it's safe to say that Cyclones third baseman Zach Lutz was watching, but barely understanding "Sesame Street," while drinking orange juice from a sippy cup, when Mike Schmidt was wrapping up an 18-year career in the big leagues that ended with 10 gold gloves and 548 home runs.
That doesn't mean that Lutz doesn't understand the impact the Hall of Famer had on the game though.
"Growing up, my dad and I were huge Mets fans, but there's no doubt, Mike Schmidt is the greatest third baseman of all time," said Lutz who is hitting .429 with five RBI through the Cyclones first four games this season. "He's a Hall of Famer for a reason."
Stoic, yet passionate on the field, Schmidt, who was at Keyspan park on June 19 in conjunction with Prostate Awareness Night, was a huge fan favorite during his playing days and someone millions of kids growing up in the suburbs of Pennsylvania and mean streets of Philly aspired to be like.
"I respected the passion of the people in Philadelphia; it's something they grew up with," said Schmidt. "I'll never be remembered as a get down and dirty Lenny Dykstra type, but I think I survived the test of time. What really impresses people is how long I lasted in the big leagues and it's something that I'm really proud of."
Even today, Schmidt's reputation in Philadelphia and the baseball world is still one of legend. Growing up, Lutz, too, must have heard countless people tell him that he could be the next Schmidt.
"I've watched a lot of tape of him," said Lutz, who was just barely three years old when Schmidt decided to hang up his cleats. "You'd be surprised how much you could learn from watching tape of someone that good."
Still only five games into his professional career, Lutz knows that he still has a lot to learn, but already has shown the same kind of moxy that made Schmidt a star in the game, running hard on every ground ball he's hit so far this season and showing remarkable range from third.
"We've been so impressed with the way he's played this year," said Cyclones skipper Edgar Alfonzo. "He's worked so hard this offseason and it really shows on the field."
While he didn't get a chance to pick Schmidt's brain before or after the game like he would have liked, Schmidt had some advice for him and anyone else that wants to make it to the big leagues one day. A game that looks much different than it did when he played 25 years ago.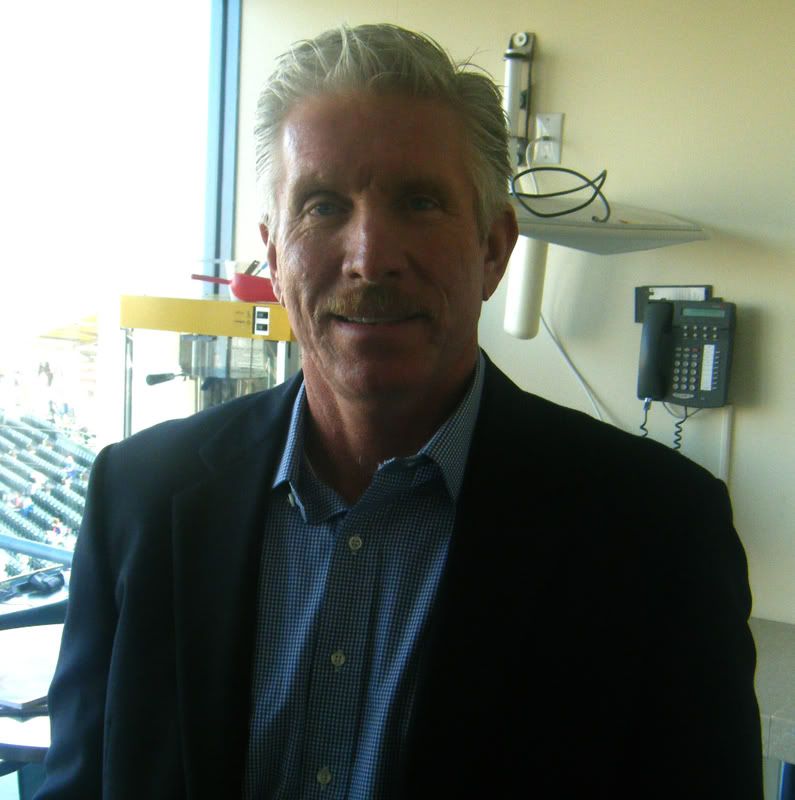 "There's so much more talent at every level of baseball today," said Schmidt, who was also an 11-time All-Star during his career. "There were probably 100 players vying for my spot when I was at this level and it narrowed out as I climbed the ladder. Today, there are probably 2,500 players trying to vie for a spot on a big league team. To surface as the number one guy out of 2,500 means you've developed as a player far more than I did when I was playing in the 70s. Because of that, I have a lot of respect for these kids. The talent pool today is incredibly high, but if you work hard everyday and watch the great players and try and emulate them and spend time in the offseason to perfect your craft, you'll be headed in the right direction."
Notes:
Ike Davis signed?- According to a source in the Mets organization, first round pick Ike Davis is expected to sign with team by the MLB All-Star break at the latest.
Church in Keyspan?- The source also confirmed that Ryan Church will be joining the Cyclones on  Thursday.
Photos by Patrick Hickey Jr.
Links:
Box Score to last night's 4-2 Cyclones win.