Pages
Meta
Featured Articles
Archives
Tags
Nets owner Mikhail Prokhorov should try to bring in the greatest coach of all time, Phil Jackson, to replace Avery Johnson. He will command a high price, but it will be worth it if he can turn the Nets into a winner. Jackson has won 11 world championships, six with the Chicago Bulls and five with the Los [...]
What's next Brooklyn getting the Super Bowl? Well it could happen, you know. If they decide to build a football stadium. And before you laugh and give 2013 Super Bowl props, ...
New York - Now it is up to Terry Collins to lead the New York Mets, at least for the next two years with an option for a third ...
With the undeniable prominence of the Internet in our everyday lives, as evidenced by the slew of mobile devices on one's person at all times, access to gambling is as ...
BROOKLYN, NY - As Wally Backman stood at the podium at the Brooklyn Baseball Gallery at KeySpan Park, you have to wonder what could have been. If Backman was ...
Hitting .315 over his last 10 games and over .300 in both August and September, Cyclones DH Ralph Henriquez put a sloppy first half behind him and ended hitting ...
After hitting .165 through August, Cyclones first baseman Sam Honeck hit his first professional home run on Sept. 3 against the Hudson Valley Renegades and is hitting .250 through four ...




Seems the Cyclones newest additions have helped... a lot. Richard Lucas has started his stint with the Brooklyn Cyclones hitting safely in his first eight games and is currently hitting .351 ...
Doc Doyle- Has two hits in two games since the All-Star break. Luis Rivera- Has bounced back a bit during a shaky August with four hits in his last three games. ...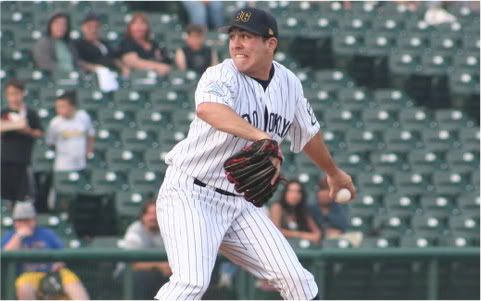 Alex Gregory has 10 hits in nine games this month. Sam Honeck's struggles this month continue, as he's hitting only .180 through 50 at-bats. With 12 saves this season, Clones closer Michael ...




Luis Rivera has continued his hot hitting of late and now has a team-leading 26 RBI. He's also hitting .375 over his last 10 games. Jake Eigsti made his return to ...